derbal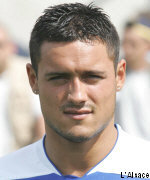 Offline



Joined: 31 Mar 2007
Posts: 86

Posted: 5th April 2007, 15:28

Post subject: There are many ways to improve your level of English:

---

There are many ways to improve your level of English:


READ IT
Read as many English books, newspapers and magazines as you can find.
We also recommend the English version of the monthly magazine READERS DIGEST. It has short stories and articles. We are offering copies in our competition on the visitor page.
LISTEN TO IT
Try some of the radio stations we recommend on our radio schedules page. Also to the BBC Overseas Service. They have a very good website designed to help English learners and teachers.
LOOK AT OTHER LEARNING MATERIAL ON THE WEB
EDUNET International in Britain offers online English Grammar with audio, grammar clinic, students magazine, language teaching in other languages plus many links to other resources.
VOLTERRE in France has a valuable list of sites for learners and teachers of English and French.

Both these sites are highly recommended

TALK IT
Talk to friends who are also learning English. Make a rule that perhaps for an hour, or when you go out together, you will only speak English to each other! Find native English-speaking people who will give you conversation practice.
GO TO AN ENGLISH LANGUAGE SCHOOL
See our section of advice on how to choose a good language school.
VISIT AN ENGLISH-SPEAKING COUNTRY
Maybe we will see you in Britain one day? Look at our Visiting Britain pages.
MORE ABOUT LEARNING ENGLISH
English is an easy language to start learning because:

it has no genders. Apart from people, all objects are 'neuter', not 'masculine' or 'feminine'. So you say 'it' for such things, and do not need to learn any genders.

it usually has easy verb endings. Apart from a few 'irregular' verbs, verb endings are easy, and hardly change.

adjectives remain the same for all words - there are no different endings to learn.

the singular and plural pronoun 'you' is the same. There is no need to decide whether to use a polite form, or an intimate form, when speaking to someone as in French or German. (English used to have the singular form 'thou', which was often used in the intimate way like 'tu' or 'du'. In fact, in dialects in parts of England, this is still sometimes used. And in the Republic of Ireland, they have a very sensible plural form of 'you', when speaking to several people: 'yous'.)
The difficult parts of English are:


the spelling of a word may not show what the pronunciation (way of saying) the word is.
This is because English words came from many different sources. It is not a 'pure' language.

because English came from two main sources - old French, and old Anglo-Saxon, there is a very large vocabulary of words. Words with similar meanings may have come from both sources. For example, START (from Anglo-Saxon) and COMMENCE (from old French). The meaning is similar, but not precisely the same.

native English speakers use a lot of idioms, that is - words used in a way which is not their obvious meaning. An English speaker may say,
"I do not think much of apples."

This does not mean he doesn't often think about apples. It means that he does not like apples very much!

Yet he might say,

"I think nothing of going for a swim before breakfast."

What this really means is that he actually likes doing this, and that it is no problem to him!

But don't worry. You will find that you can understand and communicate even when you have not been learning English for long!

To assess how easily you will learn, go through our Self-Test on Learning English. This was produced for us by a leading English language school.


rendy



Offline



Joined: 28 Jul 2010
Posts: 1


Localisation: sydney

Posted: 28th July 2010, 11:19

Post subject: improve english

---

I am giving you suggestion learning chocolate web site is very good for learning English. loving learning
.because Its aim to help students and users to memories English vocabulary in an easy and efficient way, by using pictures, sounds and games.