derbal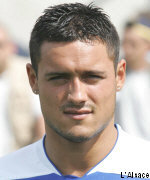 Offline



Joined: 31 Mar 2007
Posts: 86

Posted: 31st March 2007, 19:31

Post subject: The Department of American Civilization at Brown University

---

The Department of American Civilization at Brown University was founded in 1945 as a collaborative as well as interdisciplinary enterprise. The first catalog statement explained that its purpose was "to provide the student with a more comprehensive and better unified knowledge of American Civilization . . . than would be possible within the limits of a single department." This rigorous interdisciplinary approach still informs the program's goal of reaching a better understanding of the diverse cultures, groups, and experiences that make up American Civilization.

The Department has about 50 junior and senior concentrators, 40 graduate students, and 14 faculty members. The undergraduate students take 10 courses in the major while the graduate students study in three programs: a two-semester M.A. in American Studies; a four-semester M.A. in Public Humanities; and a Ph.D. program.

Several American Civilization faculty members have full time appointments in the Department while others have joint appointments with English, History, Ethnic Studies, Judaic Studies, Africana Studies, and Urban Studies. Faculty work in the fields of popular culture, history of technology and material culture, museum studies, ethnic studies, African American literature, environmental writers, medical history, women's history, and social and intellectual history. The Department encourages students to take courses not only with our own faculty, but with faculty throughout the University.

We welcome inquiries about the Department and the classes we teach.